JBC can turn your meeting into a more engaging town hall style program that can be video-streamed to your specific audiences across the country or around the globe. JBC provides up to 3 camera coverage while also importing all your graphic content for a broadcast quality live-switched program. We also provide creative and production support to transform what may look like a meeting at first, into a live town hall talk show, or awards show - anything to inspire and inform your audience. Original livestreamed events also can save you money and logistical headaches by bringing the program to your remote employees and partners rather than flying them in from far and wide. Here are a couple of examples.
GreenPages | For years we have assisted technology geniuses GreenPages of Kittery, Maine in delivering their "New Year's Kickoff" program to associates and partners locally but also to offices in Florida, Arizona and elsewhere around the country. The day-long event also includes an evening awards ceremony packed with fun, humor and surprises.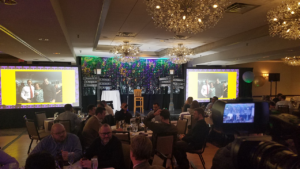 InterGen | InterGen was looking to up the quality and engagement of it's quarterly meetings and make them less dry, just as informative, but more interactive. We turned the meetings into a Town Hall-style event. The VP of Communications became the host and the interview style, with the occasional guest, created a much more engaging and interesting event for both local and remote audiences. We also took the Town Hall on the road, livestreaming from Mexico City and Edinburgh Scotland.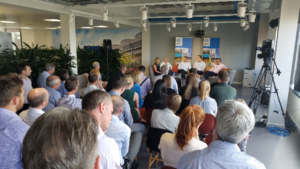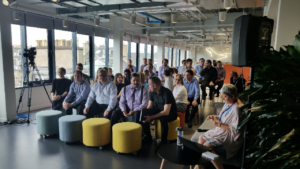 Wheelabrator Technologies | Wheelabrator Technologies provided students from over 20 communities with a Wheelabrator Energy plant the opportunity to work on a year-long project involving improving and sustaining the environment and then traveling with their teacher/coaches to Florida to present the results of their projects to a panel of world renowned environmental all-stars. The event used to be videotaped with multiple cameras, edited together, and then a copy of each school's presentation sent to the school a week or two later. With a multi-camera livestream participating schools up and down the eastern US could hold an assembly and watch live as their school team presented in Florida and root them on.
Let's talk about your next event or meeting. Contact Us.