Jay B. Childs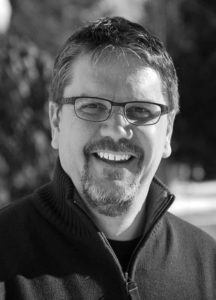 JBC Communications Director Jay Childs is an Emmy-honored producer who brings to clients over 25 years of experience in many facets of media production and communications consulting. He leads a cadre of diverse creative and technical talent, collected over 25 years of telling stories that inspire action. Our vision is actually quite simple. To tell our clients' stories in a compelling way so action is taken and their strategic goals are achieved. That goal may be measured in increased sales or awareness, decreased costs or loss, securing funding for a high tech or nonprofit campaign, or portraying a client's brand in the best possible light.
Recently, Childs was named "NH Filmmaker of the Year" as Director and Co-Producer of the award-winning documentary film "Food Fight – Inside the Battle for Market Basket". It has screened in theaters throughout New England and as part of university case studies and community discussion forums. More information on the film can be found at www.foodfightfilm.com.
Previously, Childs' documentary film, "Communities & Consequences" was honored as "Best NH Documentary" at the NH Film Festival. The film was also ranked as the #4 selection, out of over 60 films across genres at the Festival by Seacoast Online. "Communities & Consequences" has aired numerous times on NH Public Television, screened at theaters throughout New Hampshire, as well as dozens of screenings and discussion forums throughout New England. He has also won 4 National Telly Awards for filmmaking.
Childs' film, "Caring For Mo" was nominated for an Emmy by the New England Chapter of the National Association of Television Arts and Sciences. The film, which chronicles one nurse's battle with breast cancer, has been used as a core instructional case study at Dartmouth Medical School and was accepted into the prestigious Massachusetts Medical Library as a teaching and training resource. "Caring for Mo" also has broadcast numerous times on Public Television. The program was also awarded "Best Documentary" by the New England Society for Healthcare Communications.
Jay has produced branding,marketing, sales, tv spot, training and educational programs for clients such as Timberland, Irving Oil, Wheelabrator Technologies, HP, Russound, Unitil, Woolrich, Combat Sports, MA Department of Higher Education, Justin Charles Outerwear, Textron, Lakes Region Healthcare, Cross Roads House, Phillips Exeter Academy, St. Thomas Aquinas High School, UMass Lowell, and Provident Bank, among many others.
Off the clock Jay has served on numerous boards, spoken to various professional and civic groups and contributed to a wide range of nonprofit organizations.
Childs is a graduate of Ithaca College in Ithaca, NY with a Bachelors Degree in Communications Production and a Minor in Broadcasting. Childs is the son of seacoast artist Bill Childs and lives in Exeter, NH with his wife Arlene, daughter Sarah and dog Rosie.